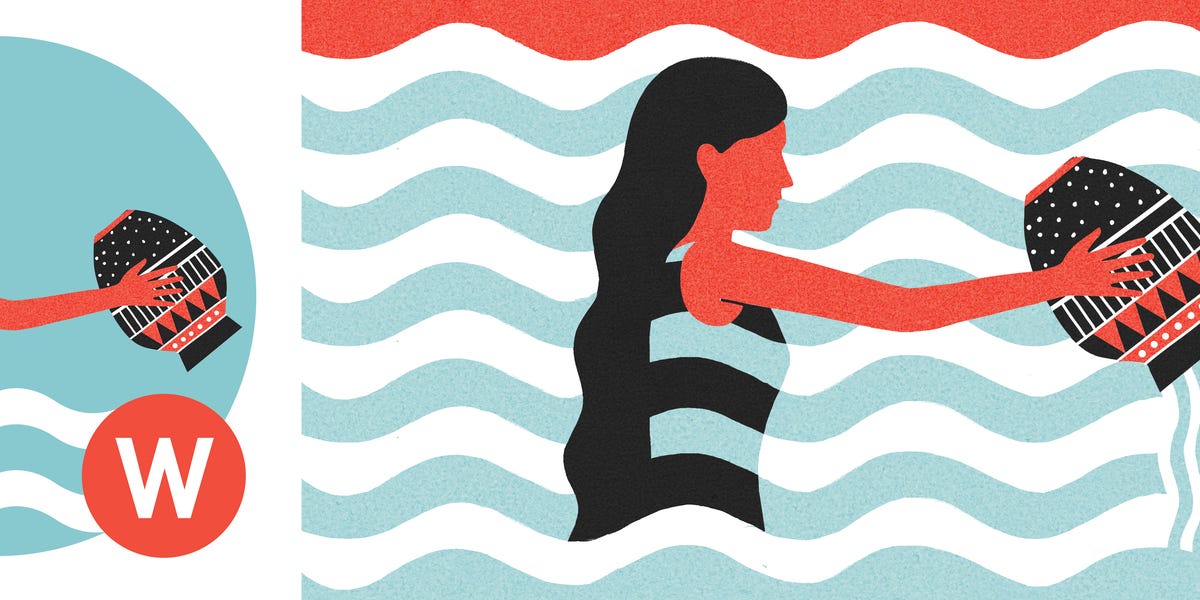 WEEK OF April 19 – 2 5, 2021
Been running on fumes, Water Bearer? Only you could be enjoying the busiest time of your recent life during a pandemic! So if you're a bit burnt out, honor that. Which might not be avoidable starting Monday, April 19, when the Sun leaves your hyperactive third house of socializing and settles down in your domestic fourth until May 20. While these next four weeks are Taurus season for everyone, for you, Aquarius, it's also your personal hygge season! If you'd lost touch with your homing instincts, this time for nesting and resting should jog the old memory banks. Fold in those exhausted social butterfly wings and recharge.
Also on Monday, DIY planet Mercury wings into Taurus, riding shotgun with the Sun until May 3. With the mindful planet here, you can catch up on all those tasks and projects that got back-burnered while you were doing everything else. But now you have carte blanche—and the cosmic motivation—to pull up recipes on Pinterest and break out the craft and gardening tools. If zhushing Chez Aquarius is the goal, prioritize the projects that you're most stoked to do, then work your way through the list (being careful NOT to overwhelm yourself).
On Thursday, as celestial stylist Venus mashes up with transformational Uranus, you're more than ready for their innovative energy! All aspects of your home life are up for review—and revision! You got the ball rolling on Monday, when the Sun and Mercury moved in, and now you may have some pretty fabulous ideas about what you could do if you could find the time and money (and maybe a skilled person) to pull it off. Be realistic though! While radical Uranus can inspire some rash actions, you don't want to do anything you'll regret in a matter of weeks. Old and outmoded furniture and knickknacks should go, but think twice before you get rid of your bed just because you saw a cool documentary about tiny houses and quirky options (which always intrigue your avant-garde sign).
Ditto the people who live under your roof. What you're feeling on Thursday could literally pass by the weekend, so don't kick anyone out—or invite them in without giving the decision serious consideration. If you're actually feeling at home in your space, infuse a little more sacredness, like creating an altar or a place for meditating.
And when you can tear yourself out of the kitchen—or wherever you've carted the cleaners and rubber gloves—think about putting a fraction of this same energy into your well-being! Starting on Friday, activating Mars lunges into Cancer until June 11, powering up your sixth house of healthy routines and sparking a wellness renewal. Grab your fitness gear and get ready to get moving again. Whether you've never stopped your routines during the pandemic or you're starting from scratch (or it just feels that way), stay humble and make sure to warm up and cool down properly—and stay hydrated. Mars will refill your motivation tanks and inspire you to be more mindful of what goes into your body and how you move it. Some Aquarians might get the notion to train for a half marathon or learn to box or surf. It's also a great cycle for kicking a bad habit and dealing with any nagging aches or pains. Consider taking a holistic approach that will treat you as a complete, complex individual instead of something that came off an assembly line. As if!
This content is created and maintained by a third party, and imported onto this page to help users provide their email addresses. You may be able to find more information about this and similar content at piano.io