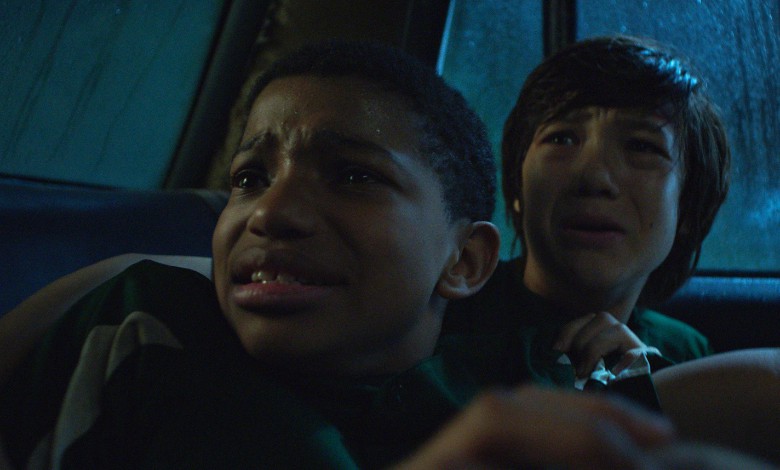 Horror movies go to great lengths to make us uncomfortable, but they often avoid putting kids in harm's way.
"The Boy Behind the Door" does precisely that. Twice.
The debut feature from "The Djinn" directors David Charbonier and Justin Powell isn't exploiting our paternal instincts. Instead, the film allows two preteens to deal with a crisis out of any parent's worst nightmare.
Bobby (Lonnie Chavis) and best buddy Kevin (Ezra Dewey) are out having typical boy fun –…