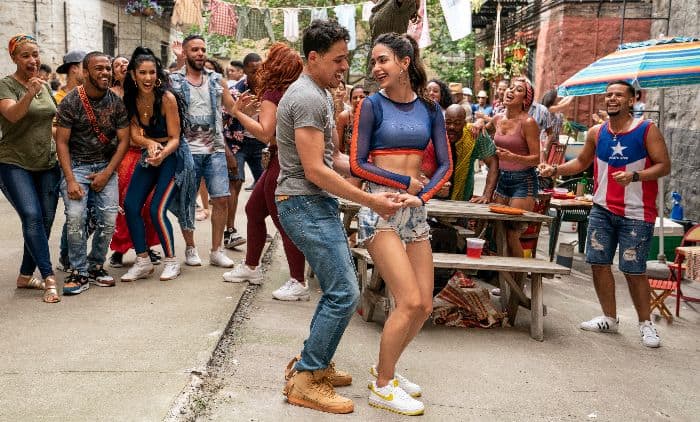 "In the Heights" delivers 95 minutes of joyous music, cultural connections and a dash of the American dream.
Too bad the film's running time is an exasperating two hours and 23 minutes — with an unnecessary mid-credit "bonus" for good measure.
Director Jon M. Chu of "Crazy Rich Asians" fame ladles on the rapturous dancing, a task made easier thanks to his young, talented cast. What a shame that a third act event, unnecessarily telegraphed, slows the pace to a crawl.
This…