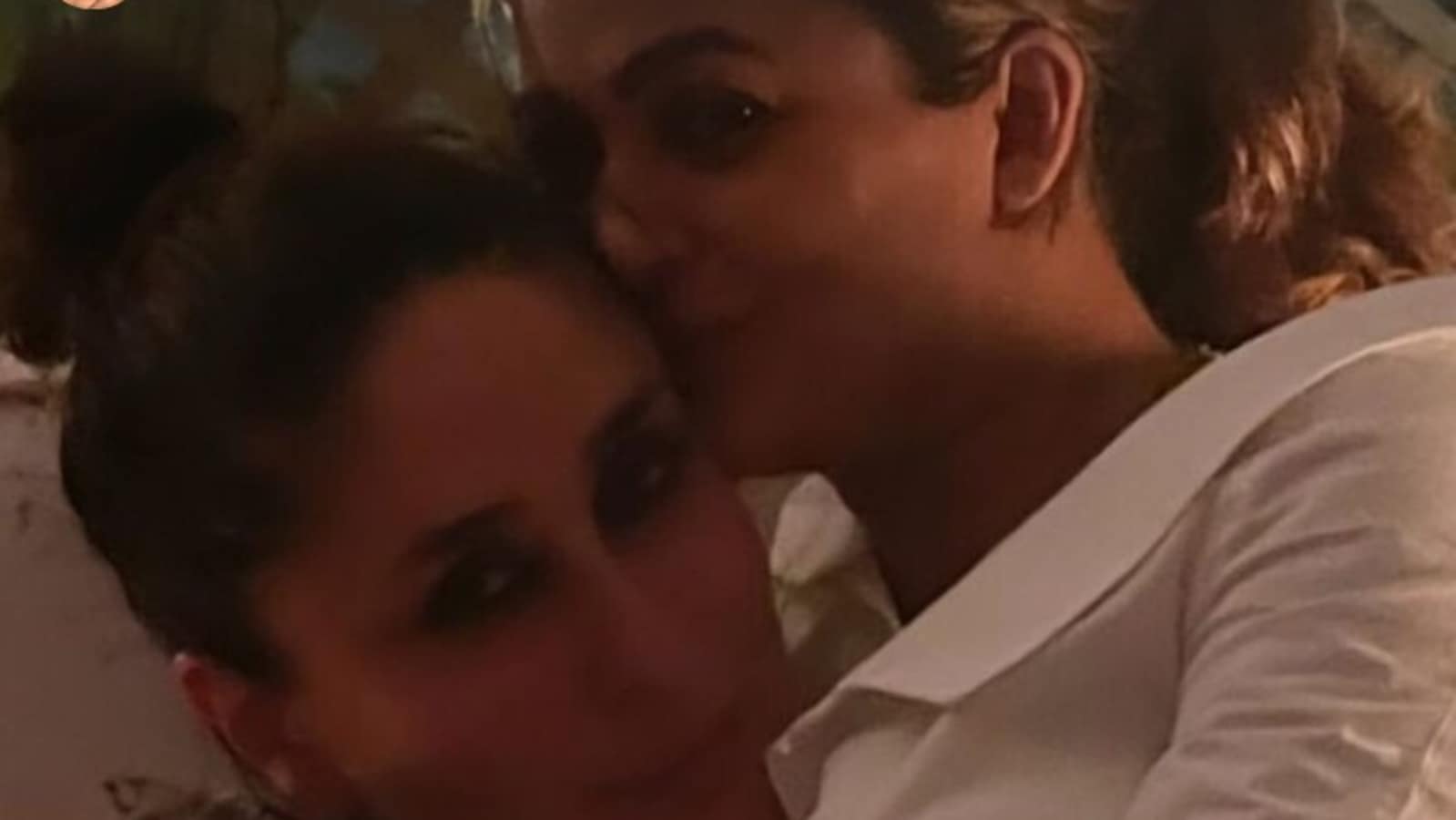 Kareena Kapoor took to Instagram on Saturday night to share a picture with her best friend, Amrita Arora. Check it out.
UPDATED ON JUL 18, 2021 07:56 AM IST
Actor Kareena Kapoor is showering love on her best friend Amrita Arora. The two met at Kareena's home on Saturday and she took to Instagram to share a selfie.
In the photo, Amrita Arora is seen sitting in Kareena Kapoor's lap and giving her a kiss on her head. Kareena is smiling for the picture and holding Amrita tightly in her…