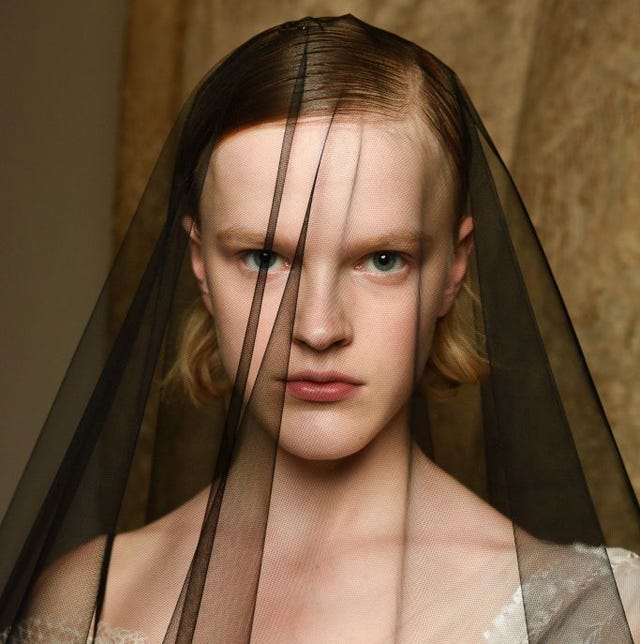 Getty Images
Over 2000 people, including President Joe Biden and Dr. Jill Biden, attended Queen Elizabeth II's official state funeral in London this morning. But tens of thousands more paid tribute to the 96-year-old British monarch in Hyde Park, where the funeral was broadcast on jumbotrons across the expansive Parade Ground. Here's what 12 London mourners wore to say goodbye to the Queen.
Advertisement – Continue Reading Below
1
Molly McGarity, Business Development Manager (with Oliver)
"As Australians, this is a really new experience for us. I didn't grow up with a monarch, but I appreciate how much she meant to people, and I felt like it was important show respect not just to the Queen, but to the people who are grieving her….